My co-worker introduced me to Saje Wellness before the holidays. Ever since then, I was hooked. Saje Wellness' product line includes "hundreds of different essential oil products, wellness accessories, and healthy gift ideas.They have a strong commitment to product integrity and have strictly maintained that all Saje products contain only 100% natural ingredients, for your best health!". Best of all they're Canadian and most of their products are made locally.
The product that started my obsession was their Peppermint Halo Headache Remedy. Since I stare at a screen all day at work, I get headaches from time to time. But with their roll-on I can get quick relief before the Advil or Tylenol kicks in. Perfect for those mid-day headaches, plus it smells good.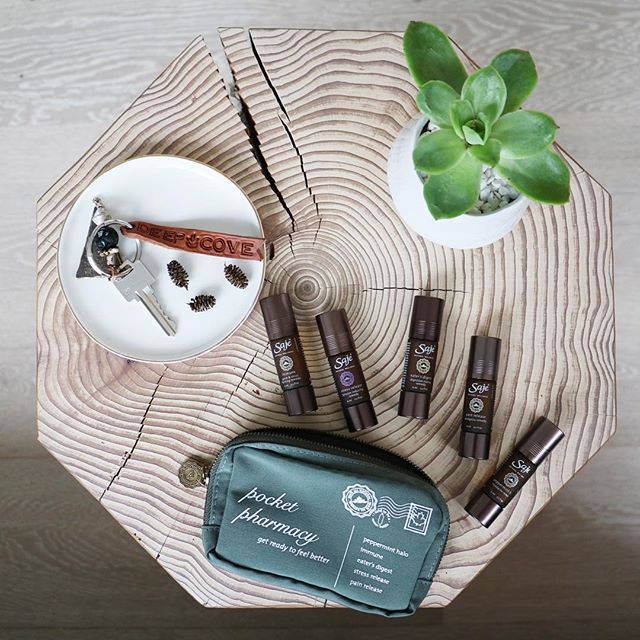 Image by Sage Wellness
But my favourite purchase from Saje has been my AromaCloud Nebulizer. I've been experiencing serious dry coughs. I wasn't able to sleep, I would lose my voice very easily - it wasn't fun. I realized it was because of the super dry air. With the combination of dry air outside, and then the dry air inside because of the heater, the air I was breathing in wasn't "clean". Once I bought the AromaCloud, it changed everything. I started coughing less, I could sleep through the night and my skin even felt more hydrated. The great thing about this particular nebulizer is the size, it's small and compact so I can easily bring it to work (yes, I'm that obsessed).
If it's not already obvious I'm a believer in Saje Wellness. One visit to the store and you'll know why! :)