Working downtown has its benefits, one of them is being able to shop in
the second coolest neighbourhood
aka West Queen West. This is a big deal because if you're familiar with the strip you know that stores close quite early (except for the Urban Outfitters and American Apparel). So for those who work a strict 9-5, good luck! But once the days start getting longer, so do the store hours.
Last week I was able to shop the strip where I stumbled upon
Smoke + Ash
(formerly known as Sauvage). It's a small boutique with everything from local clothing brands to skincare lines like
CAMP
. If your style is minimal, there's something for you; if you love bold patterns, they have a ton of great pieces with unique prints - I don't think it's even possible to leave empty handed because there's something for everyone. Another plus about the shop is the great customer service, the girls literally treat you as if you were their long lost best friend. I also appreciated the fact that they aren't pushy when it comes to selling.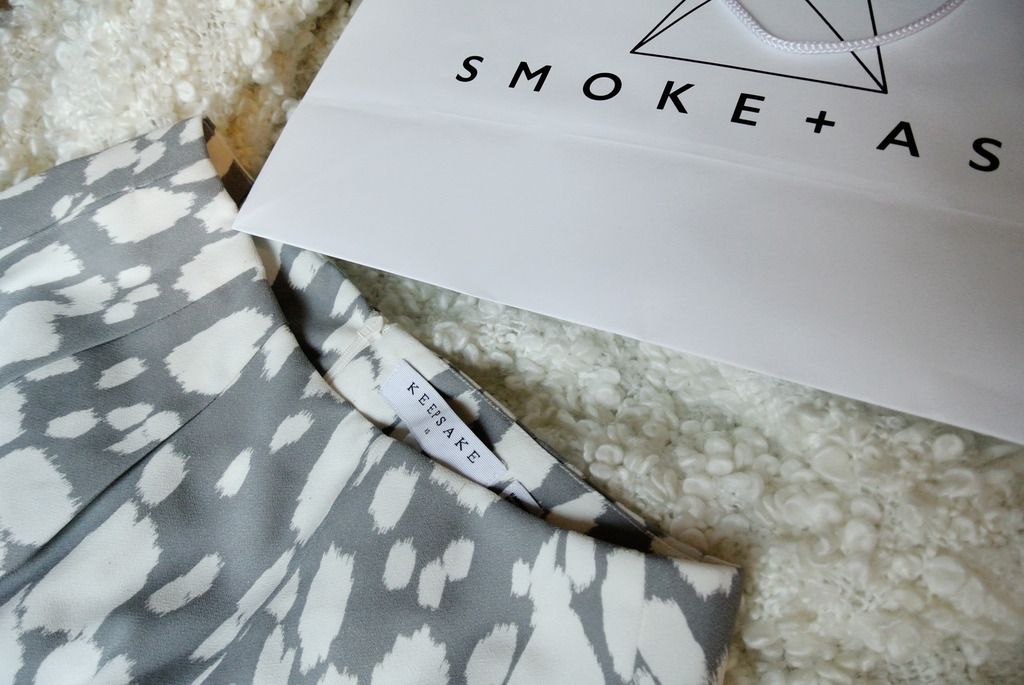 So what did I leave with? These Motion Printed shorts by Keepsake The Label (similar
here
)! I wanted more but there was nothing left in my size (sadface). They get new stock about every 2 weeks so check back often or you might miss out.