Wilfred APPELL Coat from
ARITZIA
; Wilfred Diamond Mosaic Scarf from
ARITZIA
;
SOREL
'Tivoli' boot from Aritzia
I guess you could say Toronto got hit with a lot of snow. So much that I got a snow day! For those who weren't so lucky, like my poor tiny mother, I hope you were able to get to from point A to point B in a safely and timely matter. Since we aren't new to this type of weather (hello, we live in Canada), I'm sure everyone was bundled up from head to toe. My favourite items to stay warm in are definitely my Sorel boots and of course my blanket scarf.
I started my addiction in first year university when I bought my first Wilfred scarf - it was orange and the OG of blanket scarves. Since I was a noob and did not wash my own clothes, my mom shrinked it and I had to pass it down to my baby sister. In true Aritzia fashion, they discontinued the colour and I've been mourning my loss ever since.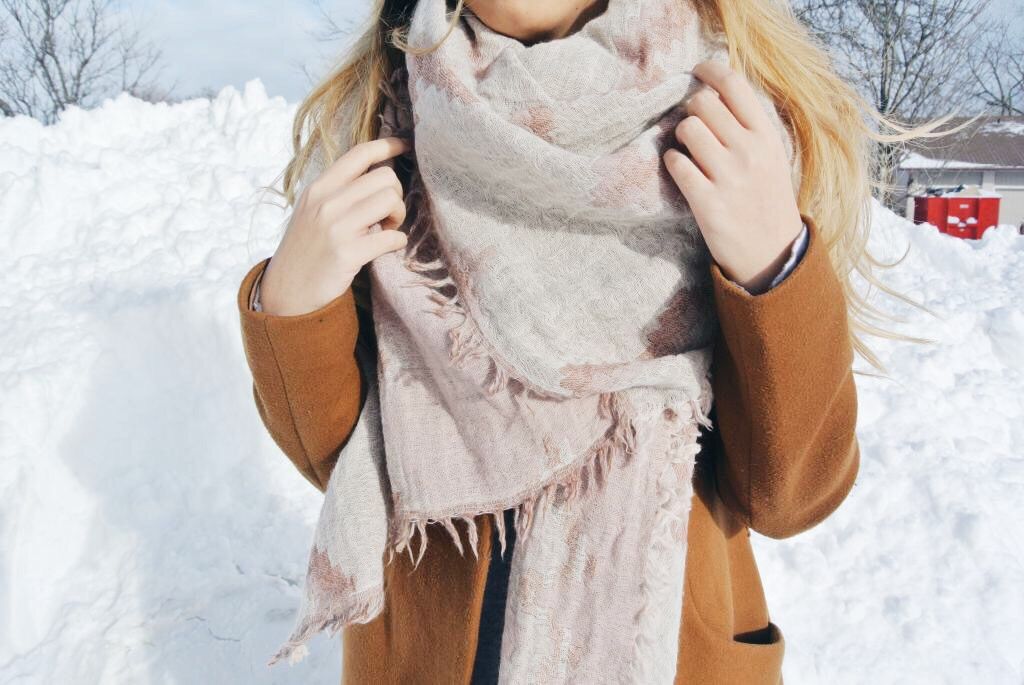 Ever since then I haven't been able to stop purchasing them. I even buy them in various colours. If it works, it works. My favourite stores to purchase them include Aritzia, Zara and Oak + Fort. I find that Aritzia has high quality and timeless designs, Zara is on-trend and easy to maintain, and Oak + Fort is affordable and timeless.
I love that a blanket scarf isn't only functional but it can complete your overall outfit. I almost never my house without it.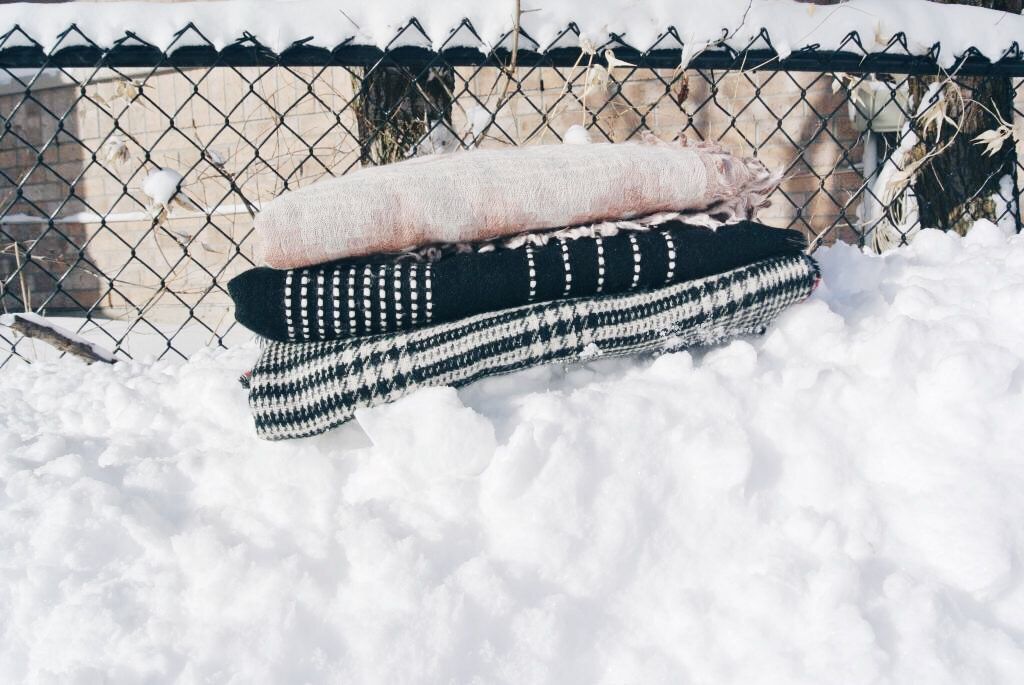 Interesting fact: Blanket scarves collect bacteria (it covers your mouth and all the moisture sticks to it) so wash it often. If you don't wash your scarves regularly, you'll notice chin acne and/or pimples around your mouth.
If you have any favourite shops for blanket scarves, leave them in the comments below. I could always use some more!