For the most part I like the Winter. It can be pretty with all the snow and lights, but the part I hate is the cold. We're talking -30 degrees wind chill cold. Especially since I'm a commuter, I feel the pain day in and day out.
With this horrible weather comes with major skincare issues - dry lips and hands. Typically I just use Vaseline and any hand lotion lying around at home. I wasn't particular with these things until now. I would do multiple applications throughout my day and nothing was working. I also found my hands constantly getting dry and my skin was even cracking (Toronto Winters are no joke guys!).
After a long overdue trip to
Sephora
(as always), I was introduced to
First Aid Beauty
and
Black Jack
. If you didn't know, Black Jack is a men's skincare/beauty brand. Now why am I using a men's product? Well guys naturally have drier skin compared to women. So instead of using a women's brand with extra SPF and whatever else, just go for the men's product because it's built in without all the fuss and fanciness. I chose the
Intense Therapy Lip Balm in Lemon
- it's not sticky like women's lip balm which is great if you have a lot of hair like me (it won't be all up on your lips anymore) and the taste isn't overwhelming either. I usually can through the day with two applications max and no dryness.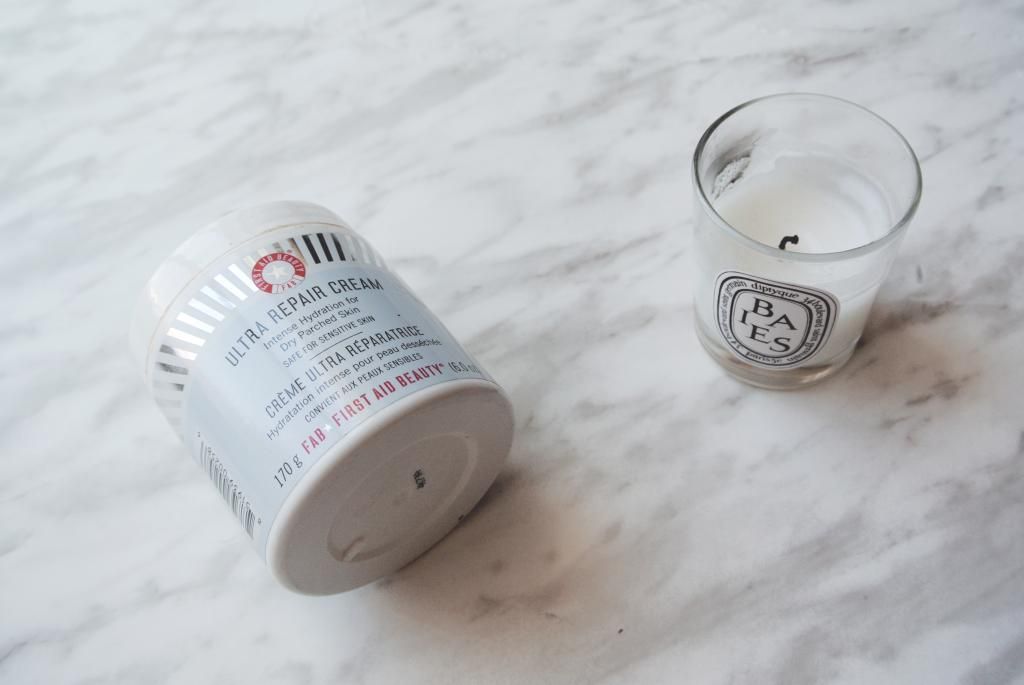 Now First Aid Beauty is known for creating
products that blend serious therapeutic action with luxurious textures, so individuals with tough skin conditions no longer have to sacrifice luxury nor tolerate greasy creams and bland formulas. When I first came across this brand I heard about all the benefits it would have for people with eczema, which I couldn't relate to because I didn't have it. After looking more into it, I saw that it was good for severe dryness and I was at the point where I needed a solution ASAP. So I bought their Ultra Repair Cream, and after one use I could feel the difference. My skin felt like silk and after using it daily, I found my skin less dry and that I could apply it less and less. Even though my skin is no longer dry, I continue to use it because it makes my hands feel so soft. The great thing about this great is that you can use it for any part of your part and while I haven't used it on my face other people who have reviewed it have and loved the results.
Even though these are my winter skincare essentials, I might just hold onto them all year long!