While everyone is preparing their closet for the colder months, I'm sitting her in denial. I refuse to tuck away my skirts and shorts into boxes just because we've hit single digits. I think all the ladies in Toronto can agree that if there's no snow, then it's no problem. After all, this is the sole reason we shave our legs, we might as well maximize every opportunity.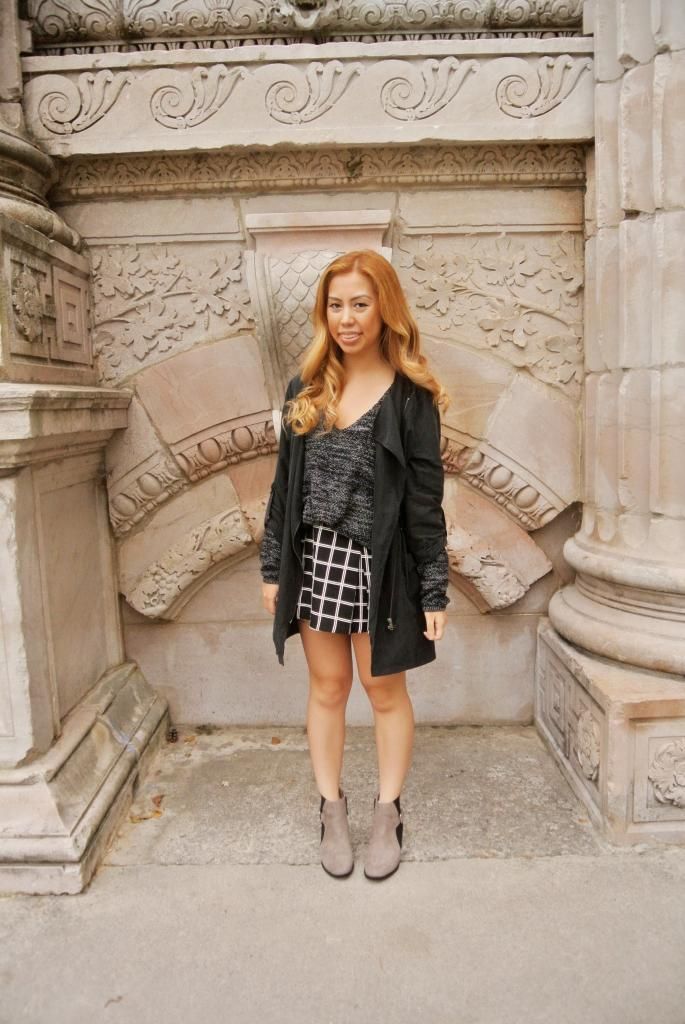 That being said, even though I refuse to wear pants, I'm still very aware that it's cold and I'll have to compromise my outfit. In this case, I've paired it with a knit (tucked into my skirt) and then layered it with a light jacket.
When wearing skirts in the fall, I pair it with pieces that tend to be a a little longer and heavier (ie. the knit). The wind has never been a friend of mine, and it sure doesn't mix well with mini skirts. So have a few long cardis or light weight coats on deck, they'll save you the hassle of holding down your skirt when cars or a gust of wind passes you by.
If you're like me and aren't great at goodbyes, just remember you don't have to. Long live the skirt (until it's -40 degrees Celsius)!