T-shirt from
OAK+FORT
; Cheap Monday denim shirt from HUDSON'S BAY COMPANY; TNA Backpack from ARITZIA; Wool Hat from
H&M
This is the first September in 18 years where I won't be going back to school. It's a bittersweet feeling. I miss not enduring school supply shopping, buying an overwhelming amount of Post-Its and blue pens that I will eventually lose. However, I won't miss the feeling of anxiety of making my scheduling, getting lost at Ryerson, and spending endless hours on Rate My Prof.
I'm also welcoming this month with an empty wallet as I plan my trip to Vegas in less than two weeks. It's an awkward point in time because I'm buying bathing suits and parkas in the same month. Since I'm semi-broke for the time being, I'm utilizing every piece in my closet.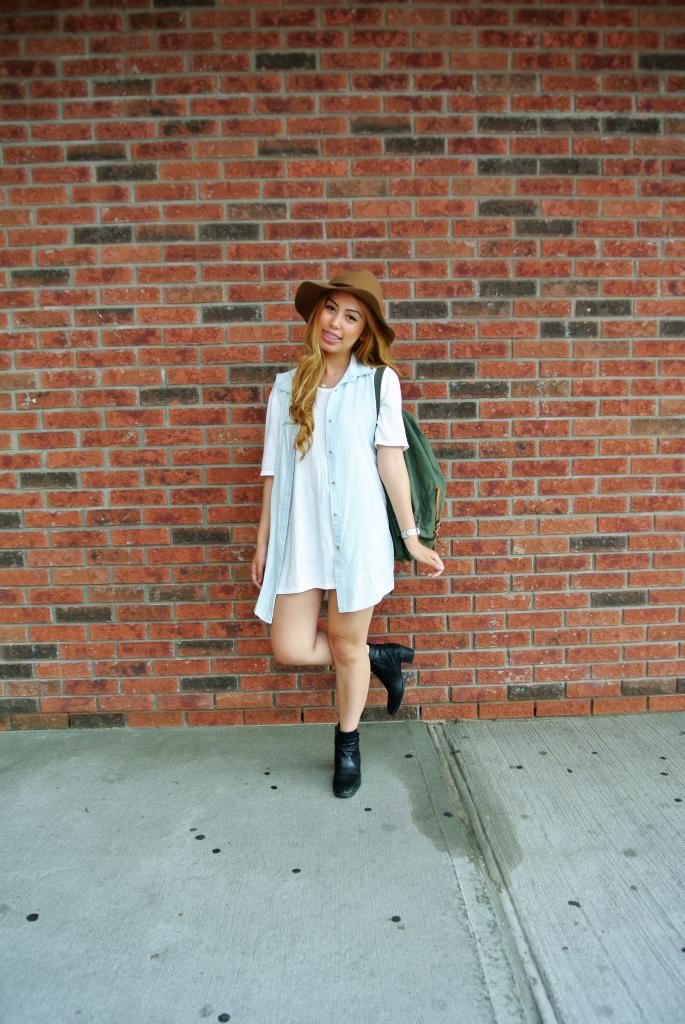 Do you remember when your mom would buy you new clothes every September for the school year? I've quickly realized through my poor spending habits how unnecessary and compulsive that was. There's something great about using old things. I've rummaged through my own closet and found pieces that can be easily transitioned (example: this TNA backpack).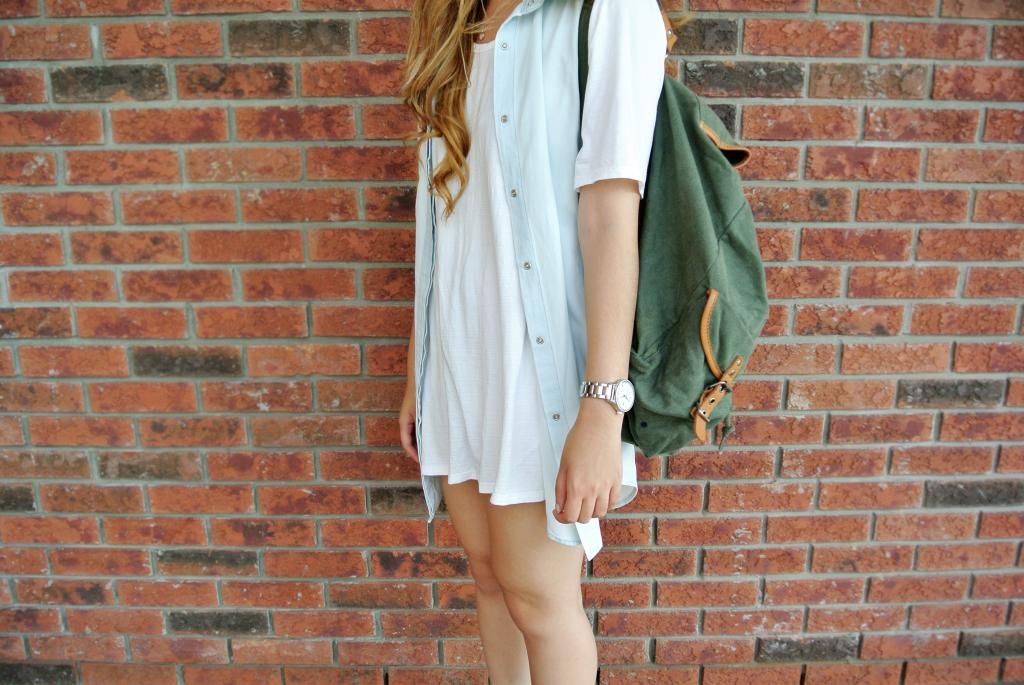 Even though I'm completely against hoarding, I think it's important to storage pieces. I mean, you never know when you're gonna need those leather shorts.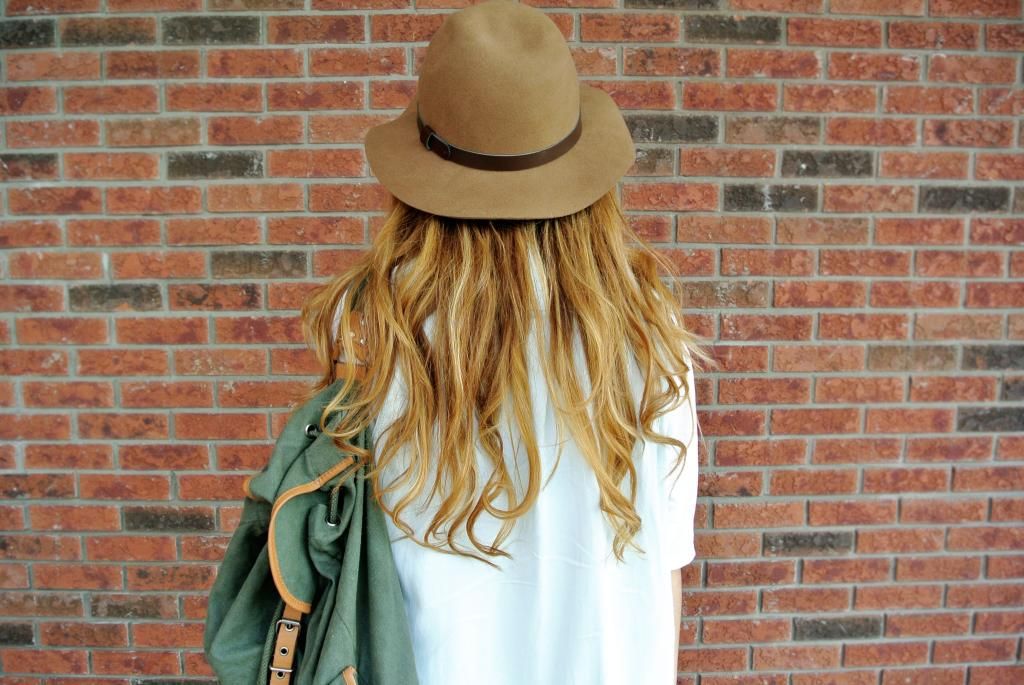 Every season I put away pieces that can't be transitioned. For example: my short shorts will soon be packed into boxes because who wears floral denim cut-offs in December. By doing this, it has made finding clothes easier in the morning because I don't have to pick through pieces that aren't relevant.
If you don't already do a seasonal closet clean-up, I suggest you do it - your wallet will thank you.