Metallic loafers thrifted from Beacon's Closet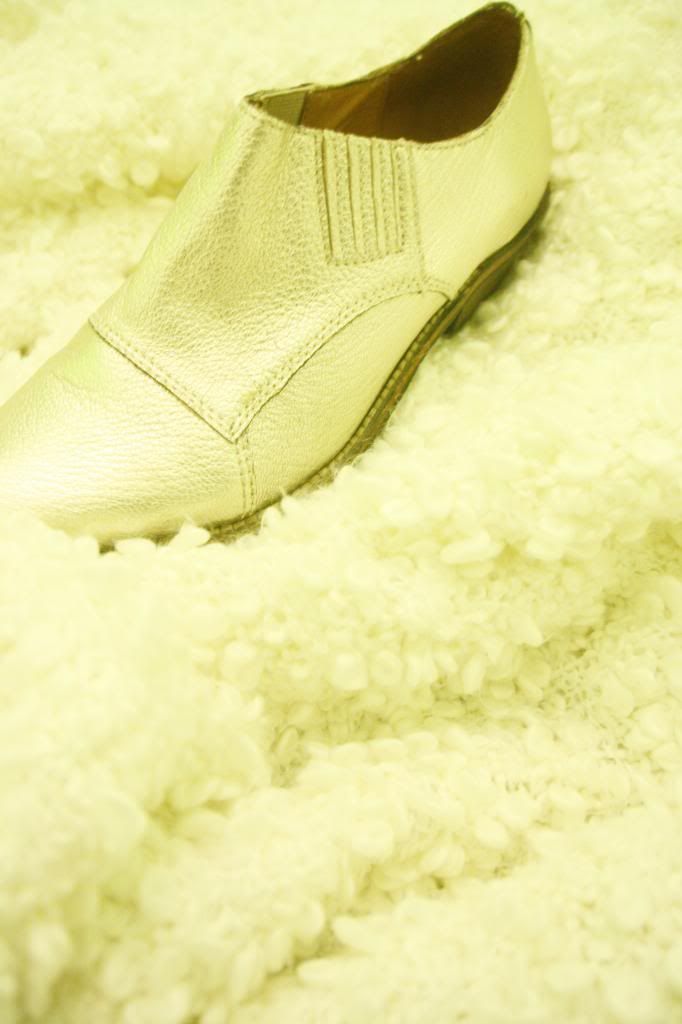 These shoes are so perfect that they deserve their own post, and a fluffy cloud to be photographed on. I kid you not, it took me about an hour to get a decent shot of these shoes (probably because I still don't know how to use my SLR after 3 years of having it).
As I mentioned in my previous post, I got these metallic pieces of footwear from my trip to New York a while back. I feel that their time has come, and that they're socially relevant. My sister calls them witch shoes, but she's still wearing Birkenstocks so...