THRIFTED silk blouse; RAG&BONE distressed denim from Aritzia; Ankle cuff sandals by ALEXANDER WANG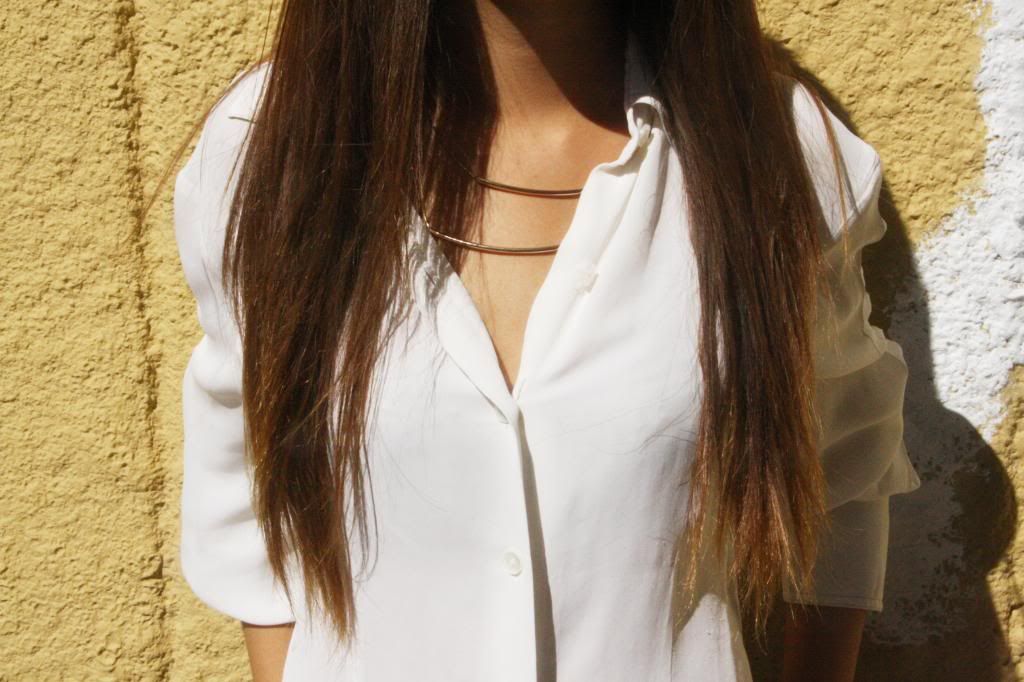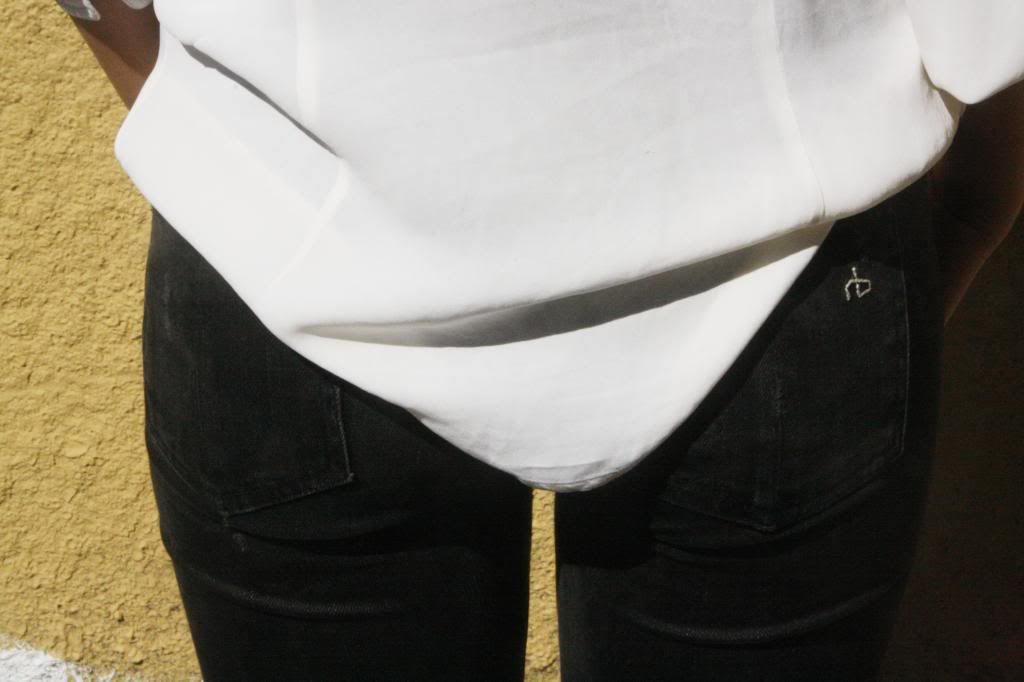 Sometimes all you need is a silk blouse and some jeans. There's nothing exciting about either, but they work.
When it comes to statement pieces like a blouse or some good jeans, there's always give and take. You can buy some shitty jeans for $20 and they'll be great the first time you wear them. But after it's gone through the wash you're stuck with jeans that make your bum sag. I'm not saying buy $200 jeans, but you get what you pay for. And if you're smart and cheap, you'll wait at the end of a season to grab those $200 jeans for 70% off.