As of recently I have:
Quit my job of 3 years
Started a new job doing administration and being a marketing assistant
Finished my third year of university
Lots of big changes in such a short amount of time, I feel blessed to have these opportunities. One word of advice to everyone, if you hate your job - quit. Money is no reason to stay, put your happiness above all. I mean, yes I'm glad I had a job that allowed me to buy pretty clothes and expensive bags, but I would come home crying and feeling like shit. Mind you, I'm only 20-years old, and I should be spending my money on alcohol, not Chanel.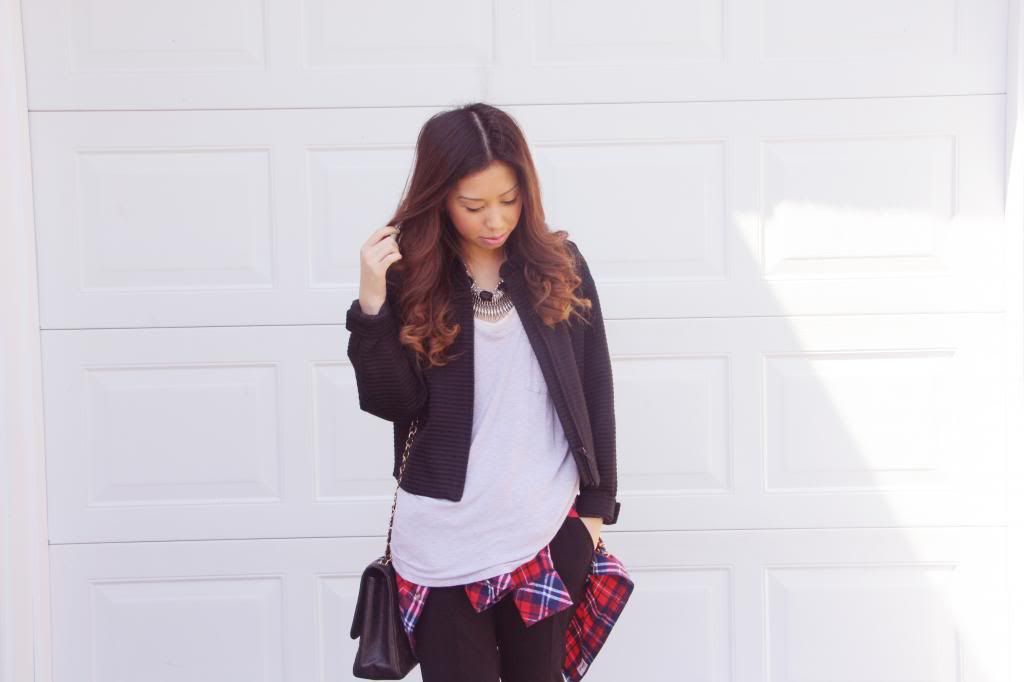 Wilfred Le Fou jacket from Aritzia, T by Alexander Wang tank, TNA flannel from Aritzia, H&M pants, F21 necklaces, Chanel caviar jumbo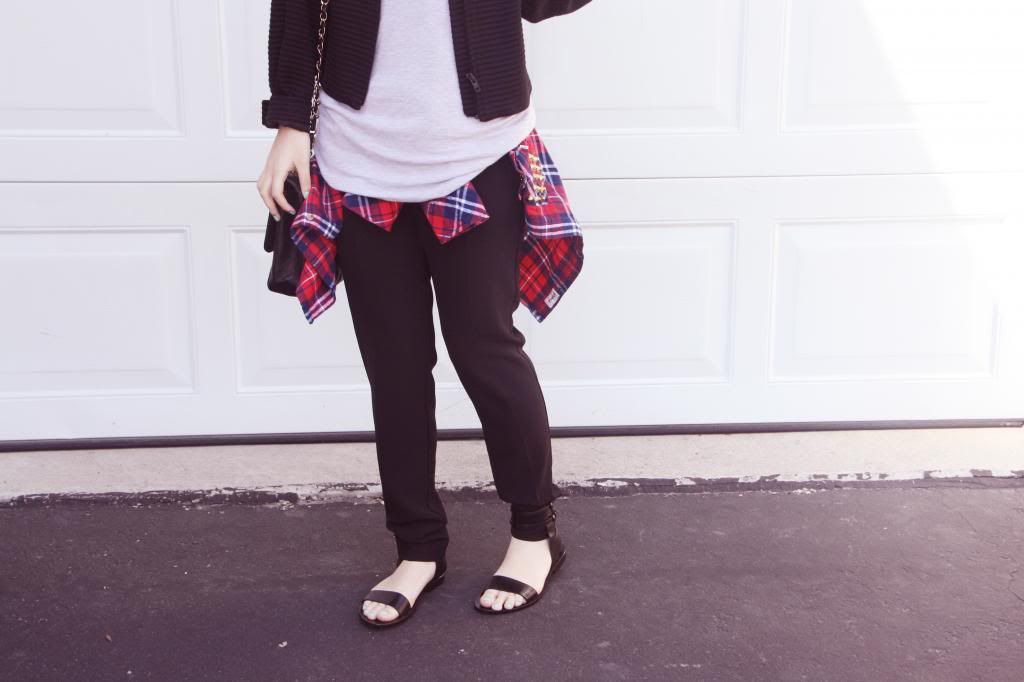 Alexander Wang sandals