Soho, NYC
Guess who's back? After months of absence, I'm back. I left for a while, for reason that I was extremely boring and did not have the time. I also didn't want to just take pictures of outfits on my bed because that's just half-ass work. In my defense, this has been my hardest year by far - so please feel bad for me and continue to read my lame blog.
Anyways, asides from working and going to school, I went to New York on my reading week with a few of my friends. We did all the tourist things like Times, Square, Central Park, 5th Ave, SoHo, etc. We also went to really cool spots like Serendipity 3, Beacon's Closet (this awesome thrift store), Shake Shack (best burgers). This was my first time actually exploring NYC, the last time I was here I was on a lame asian tour bus with my family, so we literally took pictures at Times Square and left. This time I got to stay in Brooklyn in this great apartment we found on Airbnb, learned how to take the transit, and did tons of exploring.
I didn't take too many photos, so I hope you enjoy the ones I took in our day in Soho.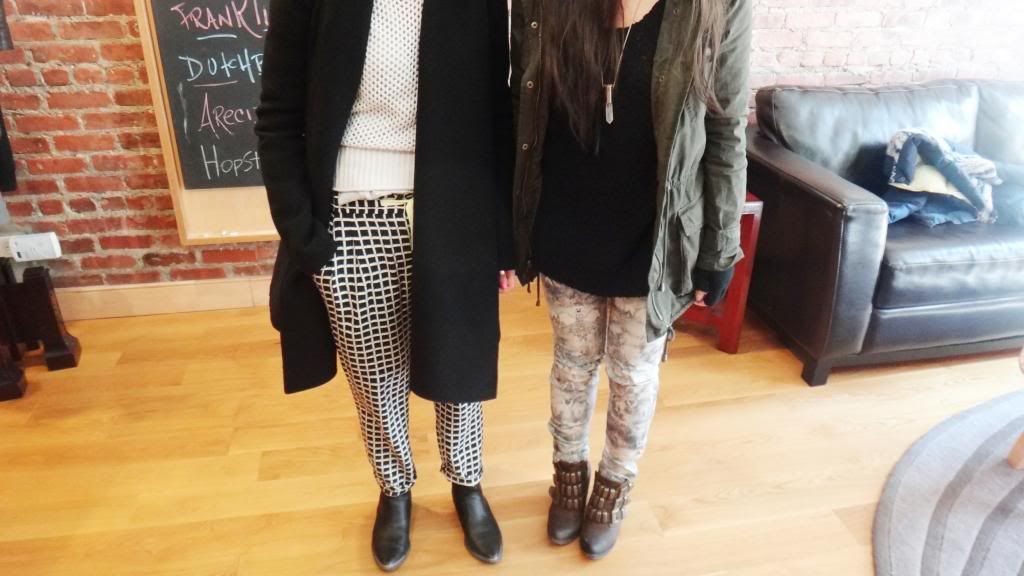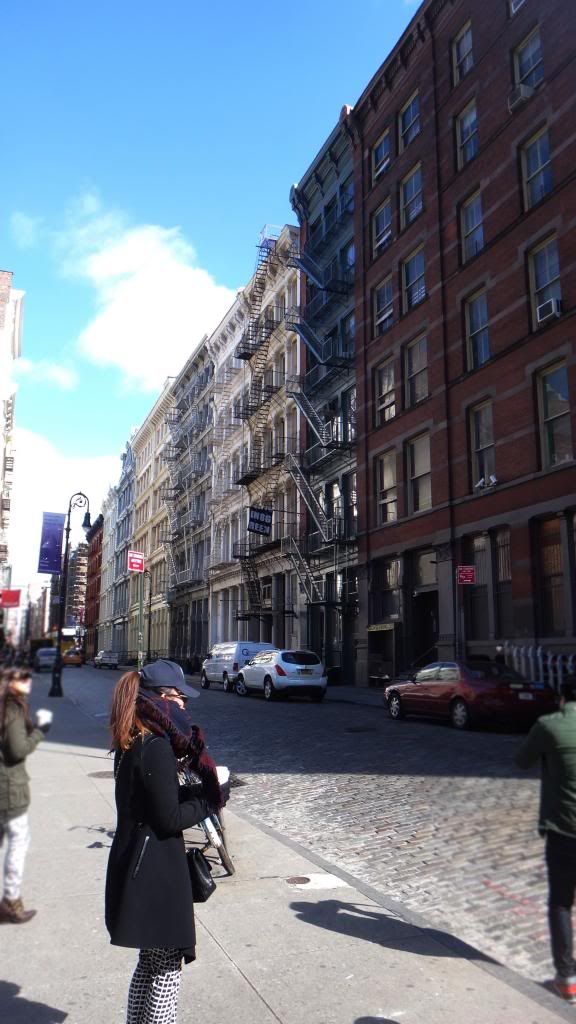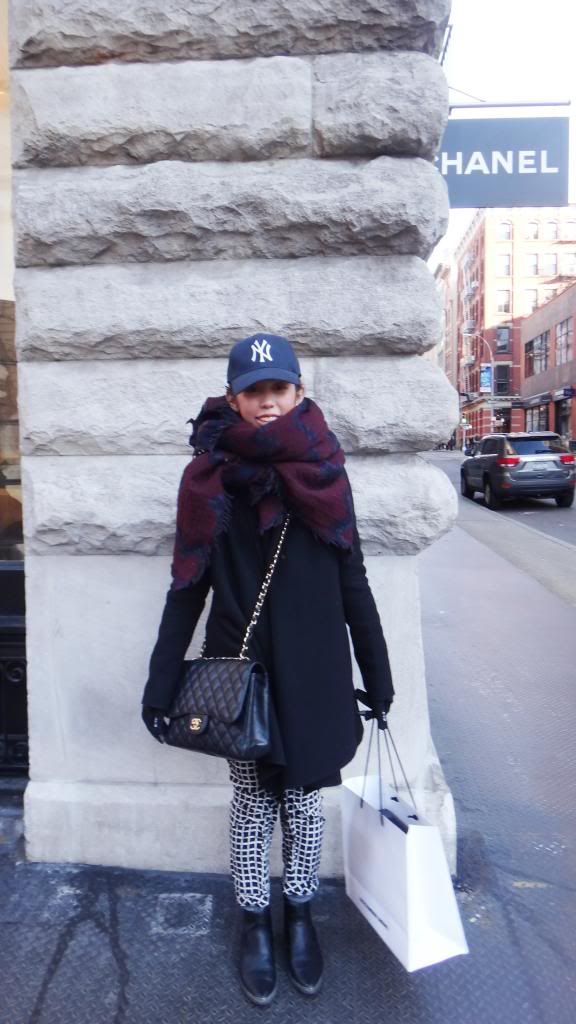 CHANEL jumbo caviar flap, MACKAGE wool jacket, WILFRED silk pants, scarf, and sweater, H&M boots
Please don't judge me on the fact that I'm always wearing my hat and sunglasses, I had a really gross eye allergy and they were swollen. I didn't wear make-up for the whole week, and covering my face with accessories was my last resort.