ARITZIA Wilfred scarf, FREE PEOPLE cape, RAG&BONE knit, CURRENT ELLIOTT denim
Ever since the cruise, I've been really thrown off with the weather. Once I see that it isn't 30 degrees, I don't see the point in wearing shorts. But today, I finally got it right and I got to wear my favourite scarf. When I mean favourite, I mean that I damaged my previous one and loved it so much that I had to buy it again (but in a different colour, obvis).
I bought a lot of denim this summer, but these polka dot jeans are the most fun pair. I got them at Holts Last Call for a womping $20, 80% off y'all!!! Shopping at Last Call is equivalent to thrifting, except there's a lot more crazy asian women that want their sale Gucci iPad cases.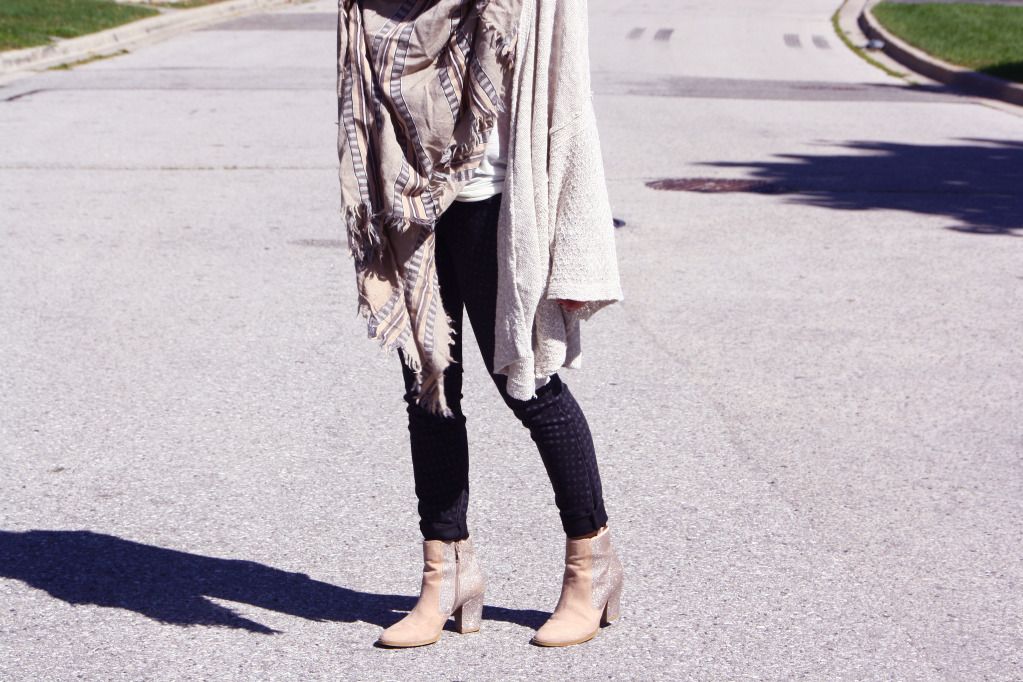 Sparkle booties from H&M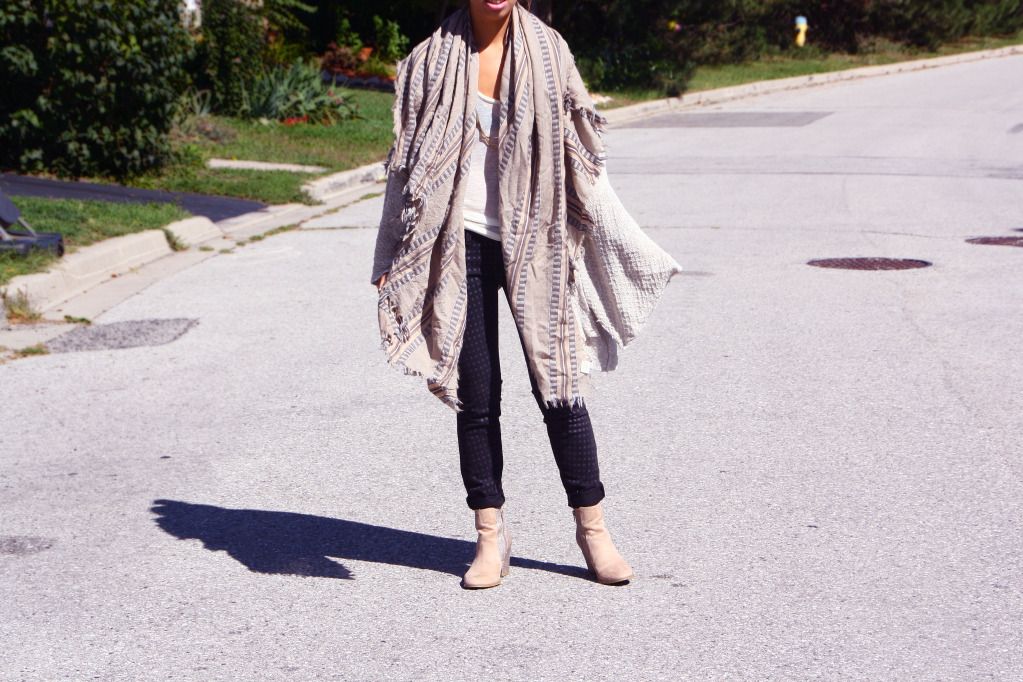 Can I just apologize for these awful pictures? My sister cannot take me seriously and just takes random shots. But these shots are far better than the close ups she took of my face.