I'm lacking creativity and can't think of a cool one-liner or lyric to give my post a title. So I'm going to be hipster and call it "untitled".
Anyways, can we just talk about how my shoes are from Pay Less? So Courtney from Queen Schmink, did a post on these babies, and I had to buy them - I almost bought them in two colours (bad habit). They're super comfy, spent a whole day walking in them, but for half the day I was watching a movie so I guess my review loses all its validity. But they're definitely not boardwalk appropriate. Boyfriend took me to Pickering Beach for brunch at Hy Tea, and we walked on the boardwalk, probably tripped like 10x, but beauty is pain!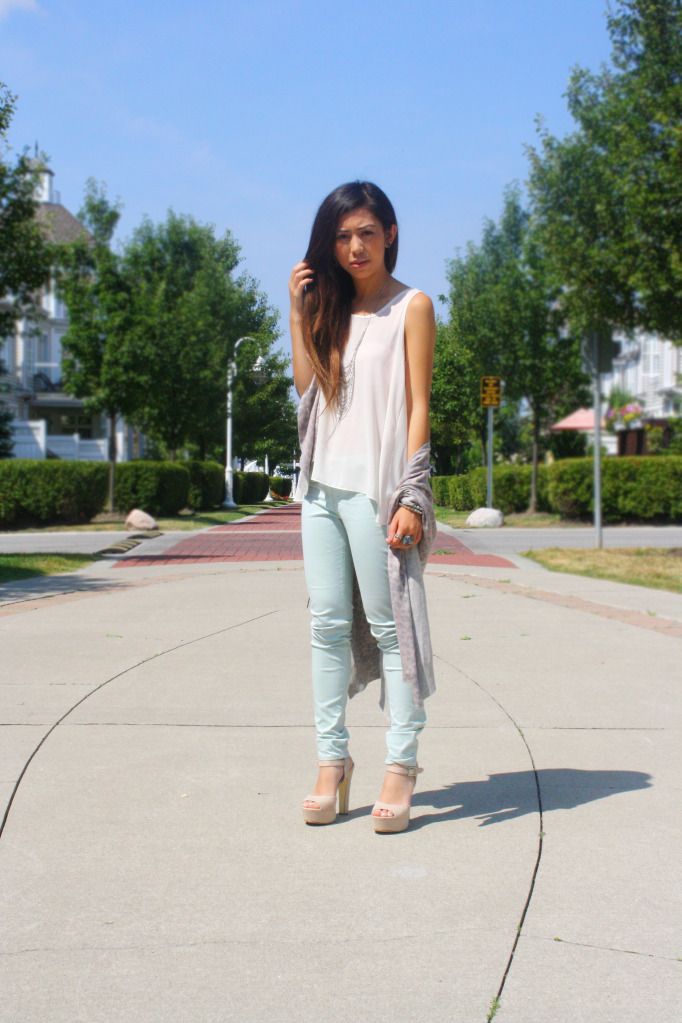 Tank from Mendocino, Wilfred leopard print cape from Aritzia, Rag and Bone x Aritzia coloured denim from Aritzia, Heels from Payless
I've had these jeans for a while, bought them the day they were released. They're a Rag and Bone collaboration with Aritzia that's just exclusive to Aritzia stores in Canada, so take that Holts! I always find it very hard for me to find denim that fits. I fluctuate between a 23 and 24, and it's very hard to find 23 hence to why I own like 3 pairs of jeans. But these Rag and Bones fit like a glove. Can't wait for what next season has to bring!