Marc by Marc Jacobs Too Hot to Handle from Aritzia
Excuse the narcissism in my title, but that's actually the name of my new Marc by Marc Jacobs purse. Someone returned it at work, and I instantly bought it right after. I've been looking for a bucket bag, and I just didn't have it in me to buy a Wang (plus, it probably weighs more than me). But the MBMJ bucket bag is a great alternative. Also, I feel like this will go with more casual outfits. Wearing my Speedy just doesn't make sense when I'm wearing denim shorts and a crop top.
Finally, my tie dye jeans have made it onto the blog. I've had them for a while, and was waiting for an opportunity to show them off where they might be appreciated. I have a huge appreciation for JBrand denim, they're extremely comfortable. The pants are kind of loud, so I just paired it up with safe basics (aka black). Would it be dumb if I made these pants into shorts? Just an idea...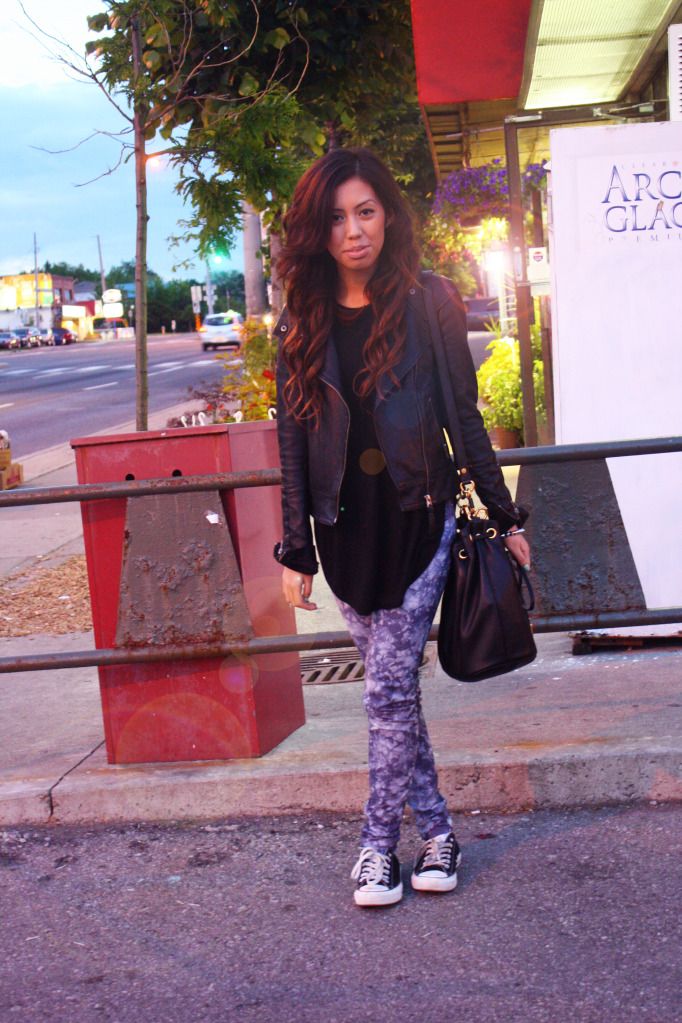 JBrand tie dye jeans from
Aritzia
, Mackage Kenya from Aritzia, Wilfred shape shifted t-shirt from Aritzia, Converse gifted from my sister