Exams are in a week, and I refuse to not update for another month. I'm super busy, and I never have the time to take pictures (Instagram does not count). Anyways, since today's my day off and I decided to dress up for my trip to the pet store.
Ever since these pants came in work, I swear, it was love at first sight. Then I found out that I had won them, WOOT WOOT! Music to my ears. And if you know me, I'm not the biggest fan of jeans. But after wearing these babies, I realize that it's not jeans that I hate, it's the type of jean. I never really invested money into a pair of jeans because I didn't think it would make a difference but they do. I'm definitely more open to jeans and I'm more willing to drop $200 because I know that I'll actually end up wearing them. If you're short like me, you'll love the J Brand Skinny Leg because there isn't much length to them so there's no need to hem them.
I decided to pair with my camo jacket just because I dind't want to do the traditional colour blocking. I wanted to try something that would tone down the jeans.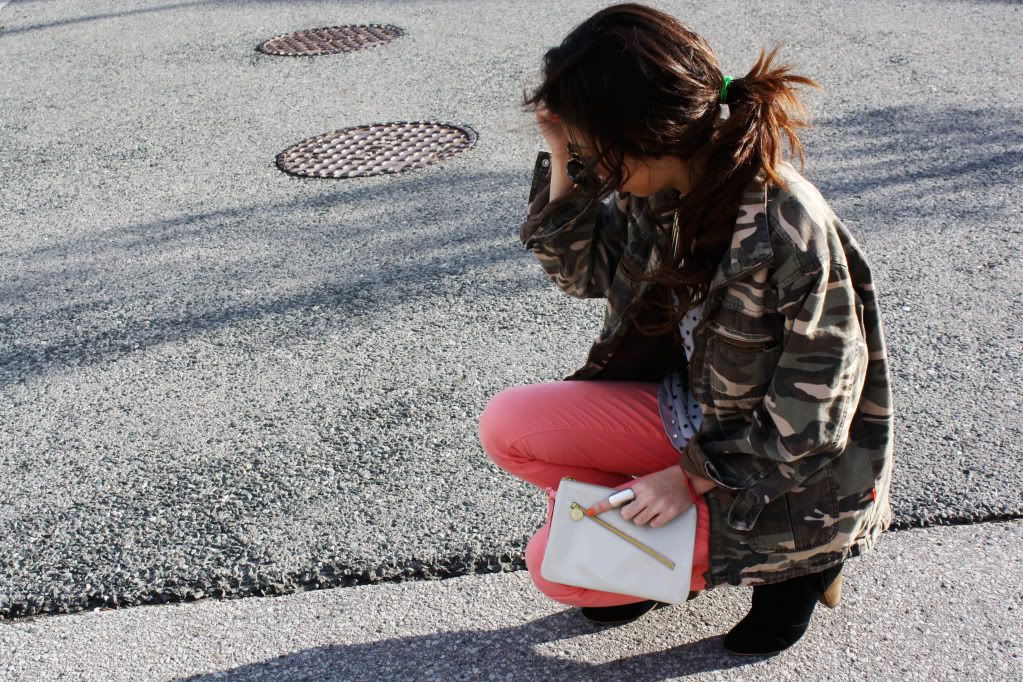 Thrifted camo jacket, Silence + Noise tank, Coral JBRAND Skinny Leg c/o
Aritzia
, Suede ankle boots from Browns, Ring from Aldo, Wristlet from H&M